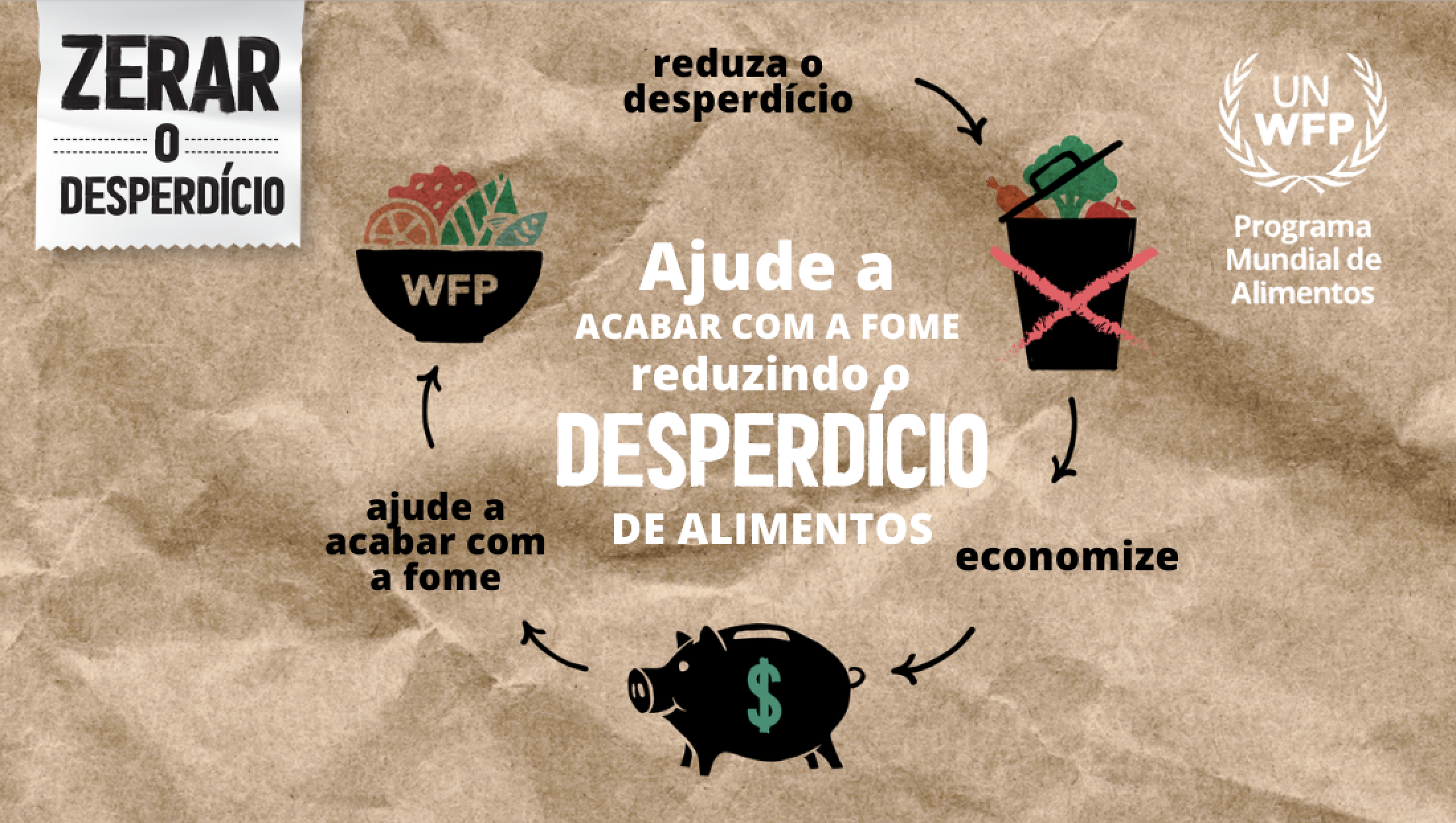 A historic UN Food Systems Summit took place on Thursday 23rd September with the participation of over 80 heads of state and government, including Brazil, that presented commitments to develop national strategies for more inclusive, resilient and sustainable food systems. The Summit, which took place during the UN General Assembly high-level week, followed an 18-month process in which 148 countries have hosted national dialogues with key players at every stage of the food system. You can learn more about the outcomes of the Food Systems Summit here.
On the same day, the World Food Programme (WFP) launched its yearly #StoptheWaste campaign, which aims to reduce food waste and invite people to help end hunger. Reducing food waste has been identified by WFP as one of the five key priorities to achieve zero hunger, and to build and sustain resilient food system. The data is shocking: globally, enough food is produced to feed the world's 7 billion people, yet 811 million people still go to bed hungry each night. Also, each year the amount of food that is lost or wasted amounts to a financial loss of about US$ 1 trillion and causes more than 3 billion tons of greenhouse gases to be emitted.
To help us reach as many people as possible with these messages and invite them to take action, the WFP has developed a campaign supported by chefs, global and local influencers and ambassadors to invite people to rethink their habits. A website with key information about the campaign and tips is available in several languages. Chefs and influencers all over the world have also started to support the campaign, which will continue through the International Day of Awareness of Food Loss and Waste, on 29th September, and culminate on World Food Day, on 16th October.
Here in Brazil, WFP Ambassador Kaká and chef and TV presenter Rita Lobo joined an online conversation to discuss easy ways to #StoptheWaste at home: