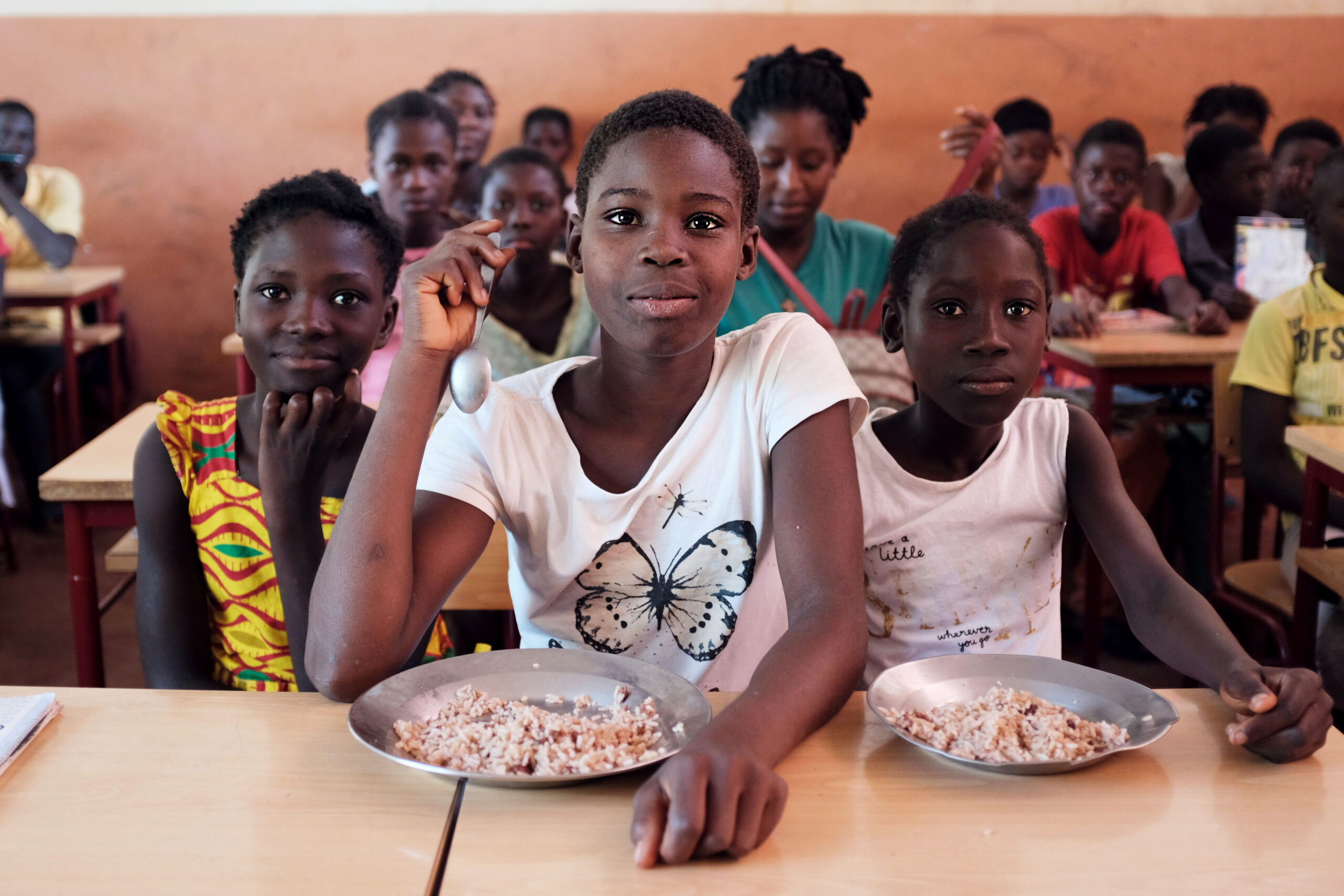 Photo: Renata Lobo / WFP Guiné-Bissau
Portuguese-speaking countries are at the forefront of several innovations in nutrition and home-grown school feeding. To discuss these advances and share knowledge to re-establish and improve school feeding programmes, representatives from Brazil, Angola, Timor-Leste, Guinea Bissau, Mozambique and São Tome and Príncipe will participate in an online dialogue on Tuesday, August 23. The event is promoted by the World Food Programme (WFP) Centre of Excellence against Hunger in Brazil, in partnership with the Brazilian Cooperation Agency and the National Fund for Education Development (FNDE) and will also have the participation of the Regional Centre of Excellence against Hunger and Malnutrition in Côte D'Ivoire (CERFAM).
During the meeting, countries will be able to present successful policies, programmes and initiatives that have been implemented locally, as well as discuss related challenges, learn from other experiences, and share ideas about nutritional aspects of school feeding programmes and purchases from family farming. They will also have the opportunity to discuss strategies used to manage sustainable programmes, legal frameworks and policies, and present good examples.
In this first session, the countries' presentations will focus on specific aspects related to nutrition, such as: menu development; role of nutritionists in school feeding; gender equality and nutrition; provision of food baskets; and health and nutrition education in schools. In addition to country presentations, the WFP Centre of Excellence will showcase the Nurture the Future Project, which is the result of a partnership between the Ministry of Health and the Brazilian Cooperation Agency and has Colombia and Peru as cooperating countries. In October, the second dialogues session will take place, this time focusing on school feeding and purchases from family farming.
The event will take place on Tuesday, August 23, from 7:00 am to 9:00 am (Brasília time) and will be broadcast in Portuguese. Click here at the time of the event to participate.