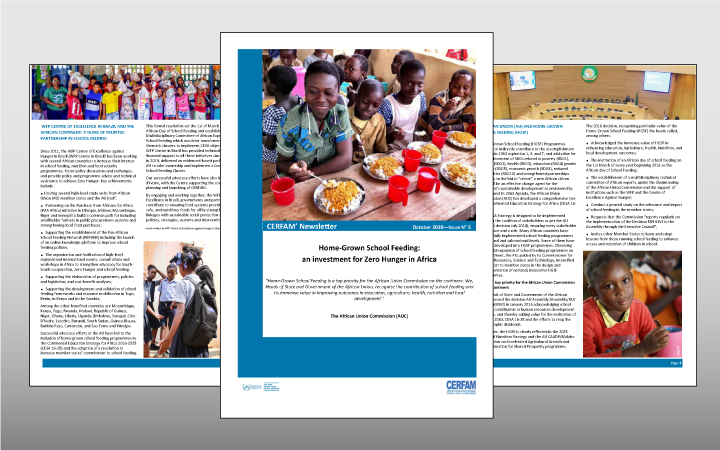 The latest newsletter published by the WFP Centre of Excellence against Hunger and Malnutrition in Côte d'Ivoire (CERFAM) features a story about the partnership between the WFP Centre of Excellence Against Hunger Brazil and the African Union. Since 2011, the WFP Centre of Excellence in Brazil has been working with several African countries to increase their interest in school feeding, nutrition and food security programmes, foster policy discussions and exchanges, and provide policy and programme advice and technical assistance to achieve Zero Hunger.
Some of the achievements that resulted from this partnership include several high-level study visits from African Union member states; partnerships to build common path for including smallholder farmers in public procurement systems and strengthening local food purchases; supporting the establishment of the Pan-African School Feeding Network (REPANS); supporting the elaboration of programmes, policies and legislation, and cost-benefit analyses; and much more.
You can read the story on page 3 of the CERFAM newsletter here.
To learn more about the WFP – African Union partnership, click here.