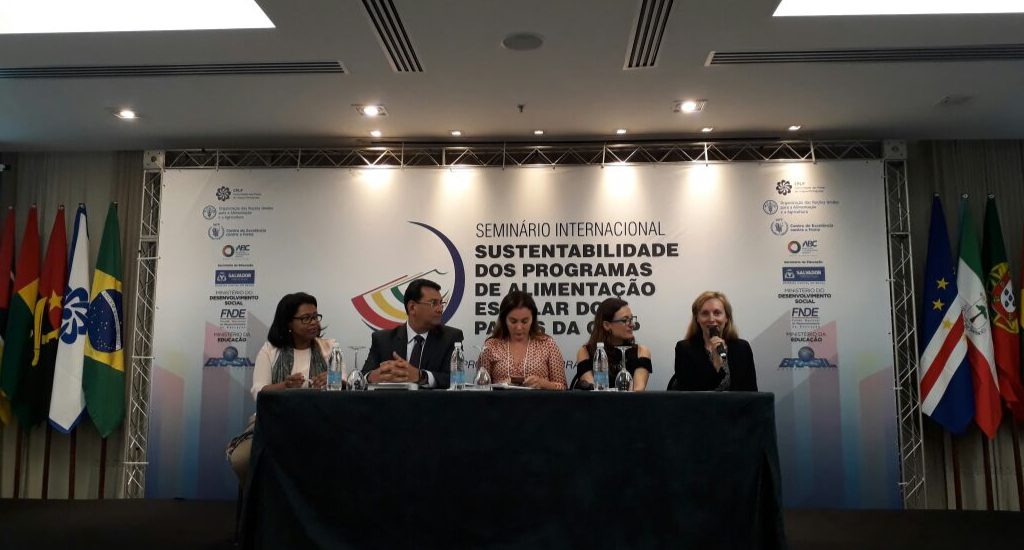 Representatives of the Ministries of Education of the nine countries that integrate the Community of Portuguese Language Countries (CPLP) met in Salvador on 14-15 March for the International Seminar: Sustainability of School Feeding Programmes in CPLP Countries. Participants discussed their experiences with national school feeding programmes and ways to improve these programs and increase food purchases from smallholder farmers. On 16 March, the X Meeting of Ministers of Education of the CPLP took place.
The international seminar was organized by the Brazilian government, represented by the Ministry of Education and the National Fund for the Development of Education, in partnership with the Brazilian Cooperation Agency, the Ministry of Foreign Affairs, the Ministry of Social Development, and the WFP Centre of Excellence against Hunger.
CPLP countries are Angola, Brazil, Cape Verde, Guinea Bissau, Equatorial Guinea, Mozambique, Portugal, Sao Tome and Principe and East Timor. During the seminar, each country presented their experiences of school feeding. Participants identified challenges and good practices and discussed ways to improve the legal and strategic frameworks of the programmes.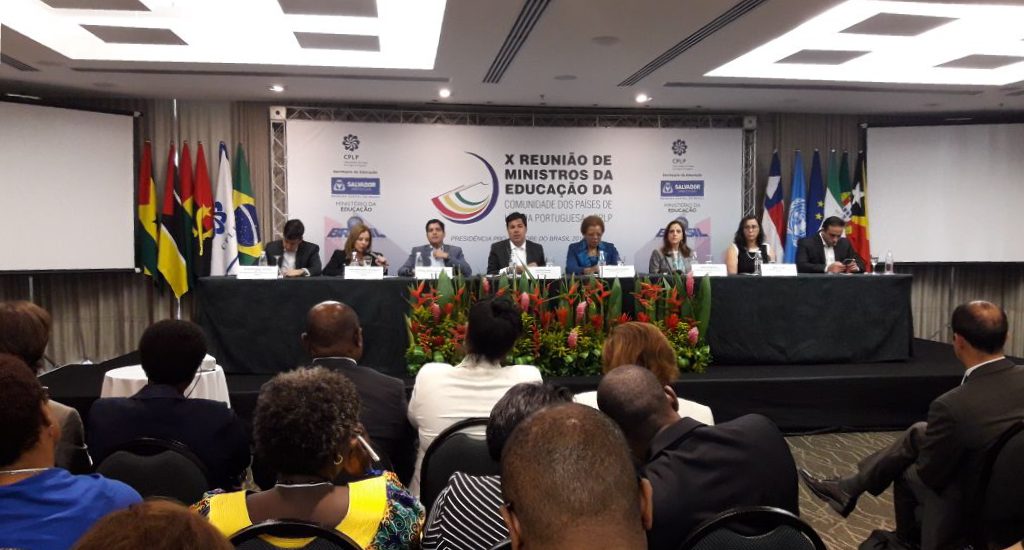 Challenges
Regarding the legal framework, some themes emerged as challenges, such as the need to improve mechanisms and systems for coordination between different levels of government and intersectoral coordination among governmental institutions responsible for the areas of education, health, and agriculture. The demand for strengthening local technical capacities, encouraging civil society participation, improving financial management, monitoring and evaluation mechanisms and inclusion of funding lines in national budgets has also been highlighted.
The purchase of food from smallholder farming is a common challenge for all countries present at the event. On this topic, participants identified as demands the improvement of legal frameworks to facilitate the acquisition of food from local producers and the mapping and organization of smallholder agriculture. One difficulty in ensuring that family farmers can regularly meet school's demand for food is their vulnerability to climatic factors, aggravated by climate change.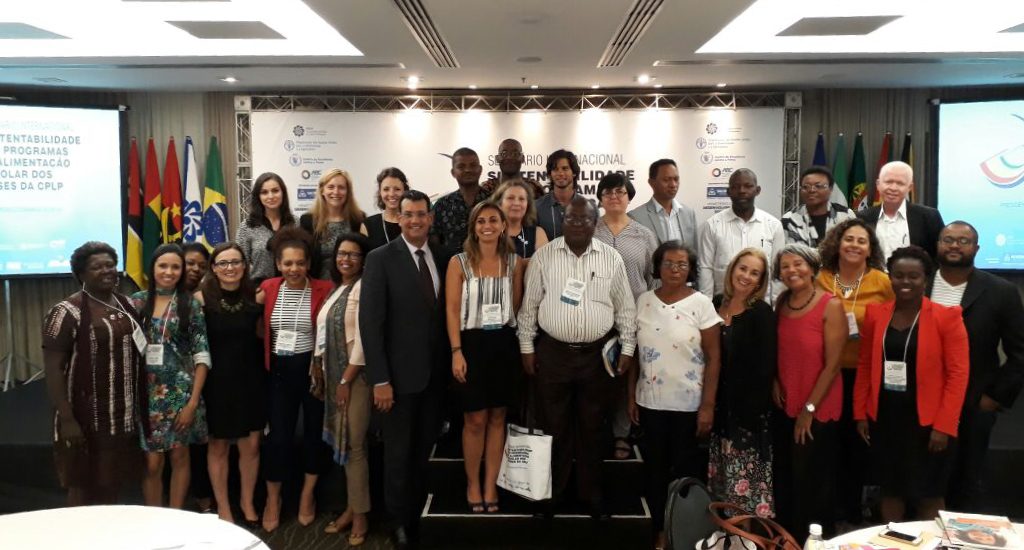 Recommendations
The international seminar took place under the theme "Agenda 2030 for Sustainable Development", which guides CPLP's actions during the pro tempore presidency of Brazil, from 2016 to 2018.
Country representatives prepared a document with a list of recommendations, which was presented during the X Meeting of Ministers of Education of the CPLP. Among the recommendations are an action plan for the strengthening of national school feeding programmes, the creation of a working group, linking school feeding programmes to local food purchases from smallholder farmers, the promotion of specific laws on school feeding, and the strengthening of smallholder farming.
The recommendations also address the need to build a solid evidence base to demonstrate the impact and multiple benefits of school feeding programmes. Another aspect is the importance of expanding actions of food and nutritional education. In order for countries to follow these recommendations, the document indicates South-South cooperation, in partnership with UN agencies that work with school feeding, such as the WFP Centre of Excellence against Hunger.