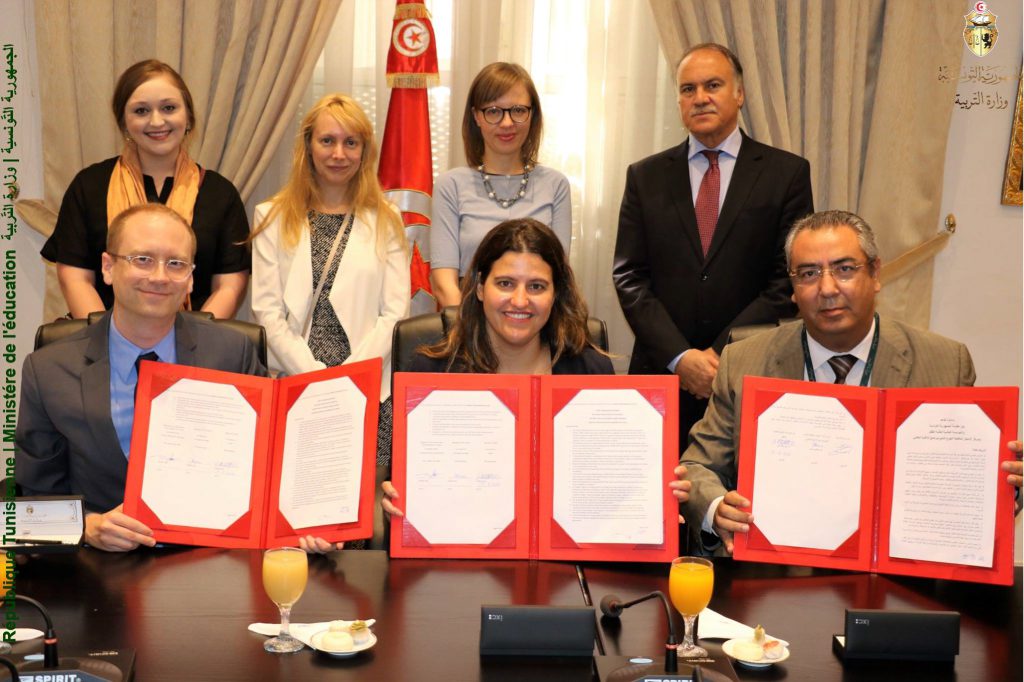 From 16 to 20 July, the WFP Centre of Excellence against Hunger and the Global Child Nutrition Foundation went on a mission to Tunisia to organize the 20th Annual Global Child Nutrition Forum. The event will take place in Tunis from 21 to 25 October 2018 and will gather leaders from countries around the world for intensive training, technical assistance and planning, to facilitate the establishment of country-operated sustainable school feeding programmes. H.E. Dr. Hatem Ben Salem, minister of Education, received GCNF, WFP Centre of Excellence, and WFP country office at the Ministry of Education in Tunis.
During the visit, a memorandum of understanding was signed between all parties in which the general conditions of the Forum, it's functions and the commitments of each party were determined. A working session was also held during this visit to review the preparations of the committees formed to organize the Forum. In addition, WFP Centre of Excellence and GCNF visited schools and saw first-hand the school feeding programme of the country to prepare the field trips that are going to be part of the Forum's activities.
The support of the WFP country office for the organization of the mission and the productive relationship between WFP and the government of Tunisia were key for the success of the mission, which will be reflected on the success of the Forum.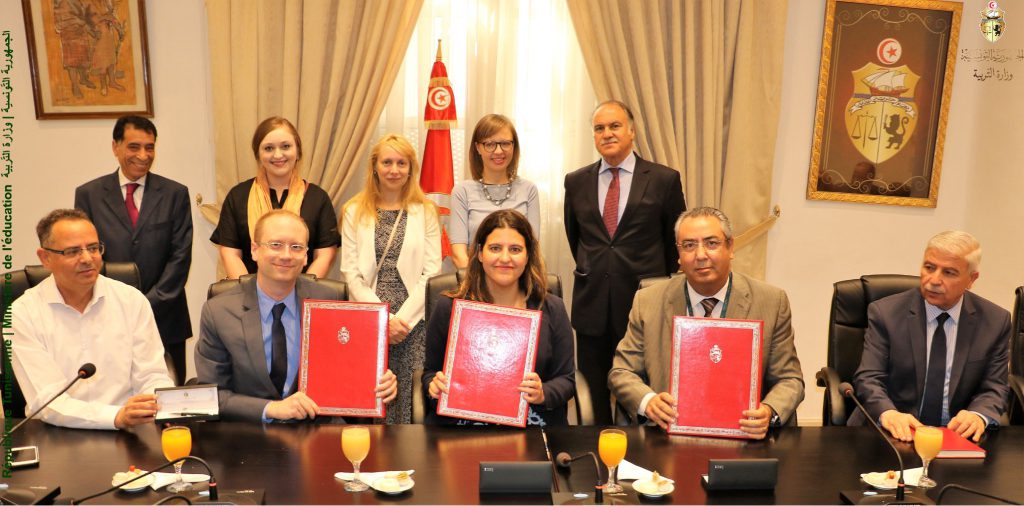 The Forum
The Global Child Nutrition Forum is a learning exchange and technical assistance conference designed to support countries in the development and implementation of school feeding programmes. The Forum is the largest international conference on school feeding in the world, bringing together representatives from over 50 countries each year. Around 300 people representing governments, NGOs, businesses and UN agencies are expected in Tunis.  By sharing their insights, experiences, and challenges, an informal worldwide alliance of leaders dedicated to advancing school feeding has evolved. As a result, the Forum has become a global catalyst for school feeding development.
Organized by the Global Child Nutrition Foundation and the WFP Centre of Excellence against Hunger, in partnership with varying host countries, the Forum brings together those interested in school feeding and child nutrition programmes, including representatives of government offices, companies, international organizations, NGOs, and academic institutions.
The Forum encourages open dialogue and the sharing of experiences, best practices, lessons learned, challenges and options to sustainably support nutritious home-grown school feeding programmes. The Forum is hosted in a different country each year, affording participants the opportunity to visit local schools and see one another's programmes in action. Upon returning home, participants serve as resources in their countries and often for neighbouring countries developing school feeding programmes.
Registration for the Forum will be available soon at www.gcnf2018.org.