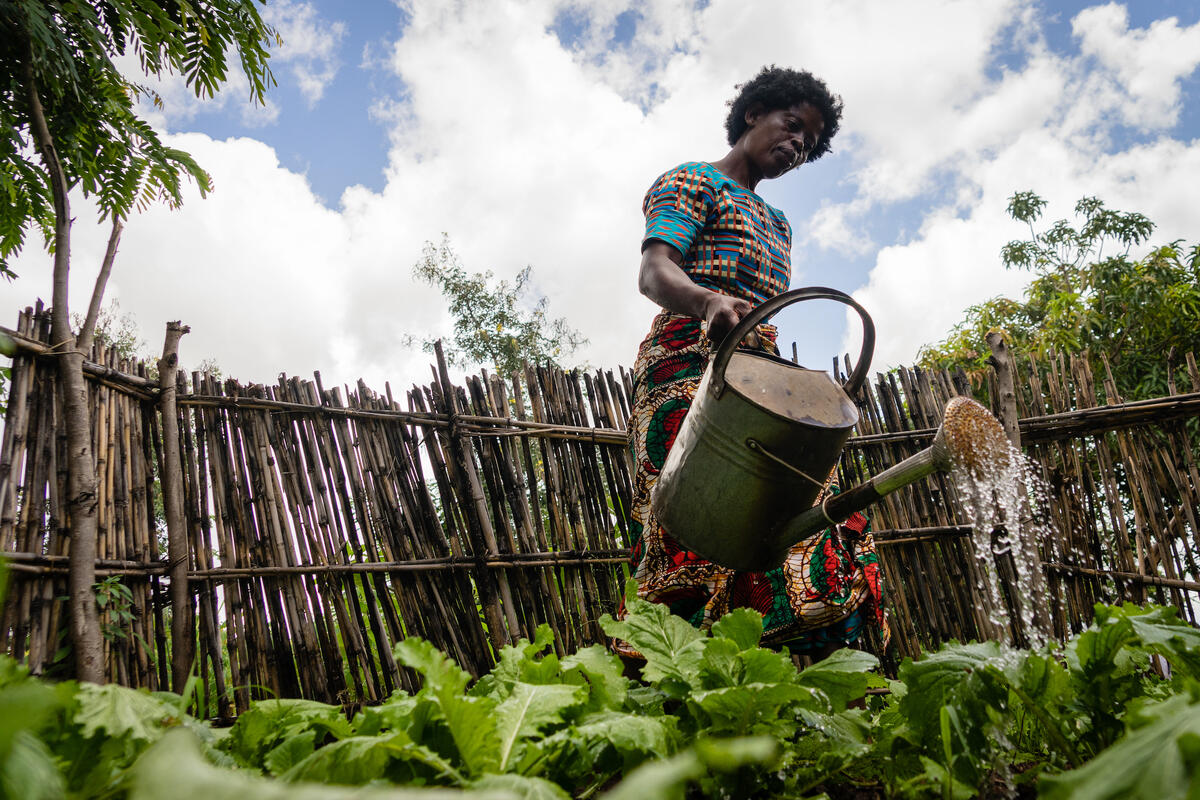 On Thursday, July 8th, the WFP Centre of Excellence against Hunger Brazil participated in the last videoconference of the Brazilian National Dialogue, a preparatory event for the UN Food Systems Summit, which will take place in September. The theme of the fourth online conference was "Sustainable Food Systems: Brazilian Proposals" and it discussed the characteristics of the Brazilian food systems and the proposals presented by the government in the preparatory process for the Summit.
Participants ranged from NGOs, civil society and international organizations, who discussed responsible food production and consumption, food and nutrition security, food consumption standards and the guidelines set by the Brazilian Food Guide for a healthy and balanced diet. Thus, the contributions of the Brazilian experience in the development of sustainable food systems will be compiled and taken to the Food Systems Summit.
In his presentation, Victor Salviati, superintendent of NGO Sustainable Amazon Foundation (FAS), a partner of the Centre of Excellence, stated that environmental conservation and improved quality of life for vulnerable populations will only be possible through investments in productive infrastructure, entrepreneurial training and market access – always with a focus on family farming, resilience and food security. "Effective governance for food resilience is only possible with a focus on access to regional and healthy food for schools, local food production, local markets and fair supply chains that value the small producer," he said.
This strategy is in line with the guidelines set by the Beyond Cotton Project, which aims to increase production, local income and food and nutritional security for family farmers. During the event, Albaneide Peixinho, Project Coordinator at the WFP Centre of Excellence, explained how the project supports the development of sustainable food systems. She also highlighted the importance of combating the multiple burden of malnutrition – the coexistence of malnutrition and overweight and obesity – a condition that affects many people around the world.
The Ministry of Health, a partner of the Centre of Excellence in the Nurture the Future project, also reinforced the need to face these problems. "There are millions of people facing malnutrition, nutritional deficiencies such as anaemia and others, overweight and obesity. So food insecurity is a structural problem and not a momentary one, so it will only be overcome when we have efficient public policies and more sustainable food systems in place. The Brazilian Food Guide is a great tool for us to achieve these goals", said Paloma Marinho, Deputy Coordinator of the General Coordination of Food and Nutrition (CGAN), of the Ministry of Health.
To learn more about preparatory events hosted by Brazil ahead of the summit, please click here.