Innovation Laboratory: incentives for the production, access and consumption of fruits and vegetables
The consumption of fruits and vegetables has been pointed out as an important factor for ensuring health, good nutrition and prevention of chronic diseases, including obesity and cancer. The expectation is that this publication, elaborated jointly by the Ministry of Health, National Cancer Institute, PAHO/WHO, FAO and the WFP Centre of Excellence, will inspire other territories in the adoption of innovative and creative strategies capable of responding to the constant challenges of access and consumption of these foods. At the international level, it is believed that this Brazilian experience can inspire similar initiatives in the Americas which, despite different contexts, present similar challenges.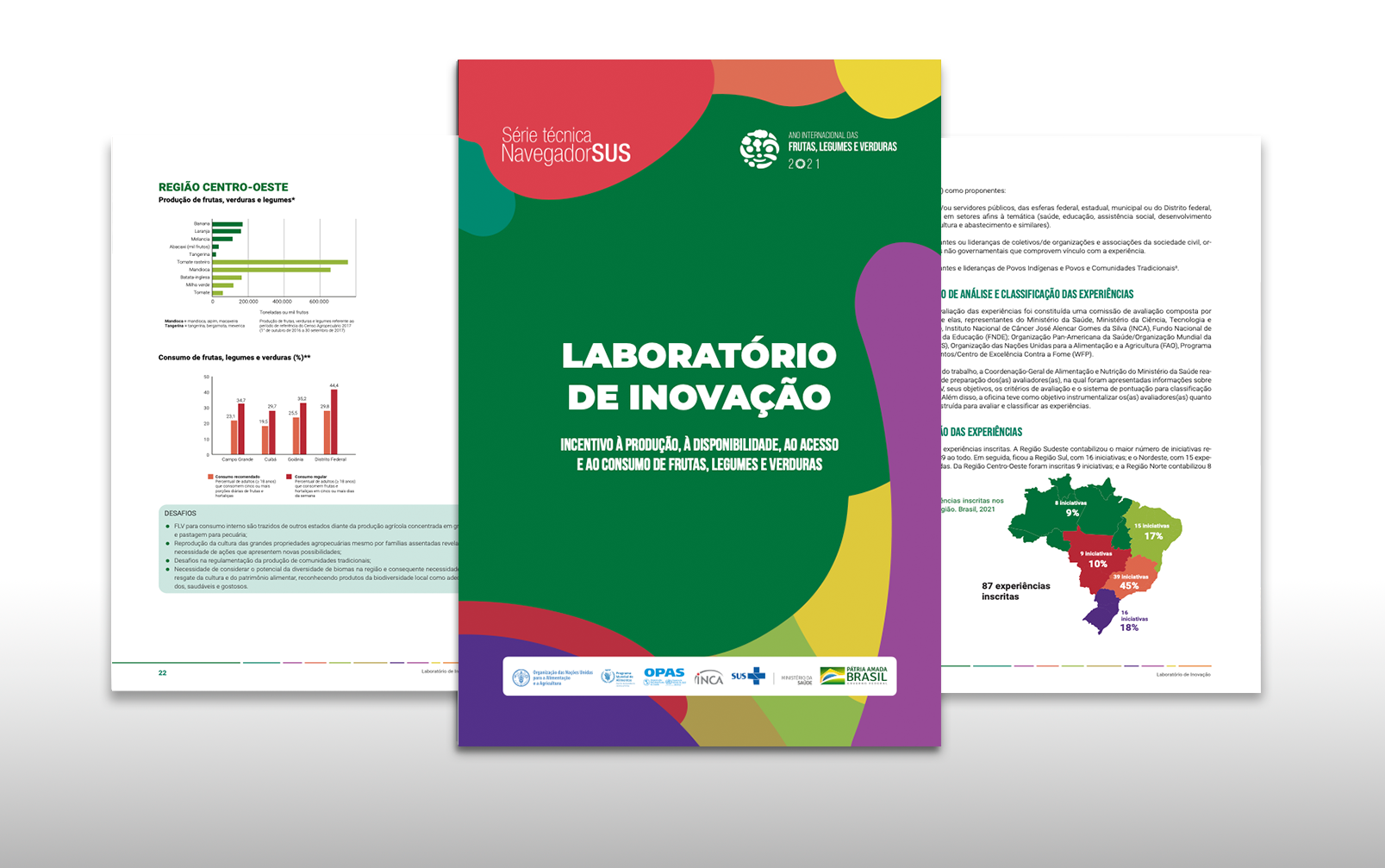 Click here to download (in Portuguese).