The Brazilian pathway to Home-Grown School Feeding
This document presents the Brazilian journey to implementing its home-grown school feeding programme. It showcases internal and external contexts that enabled the transition and the main legal and political milestones for the implementation of the new school feeding programme model.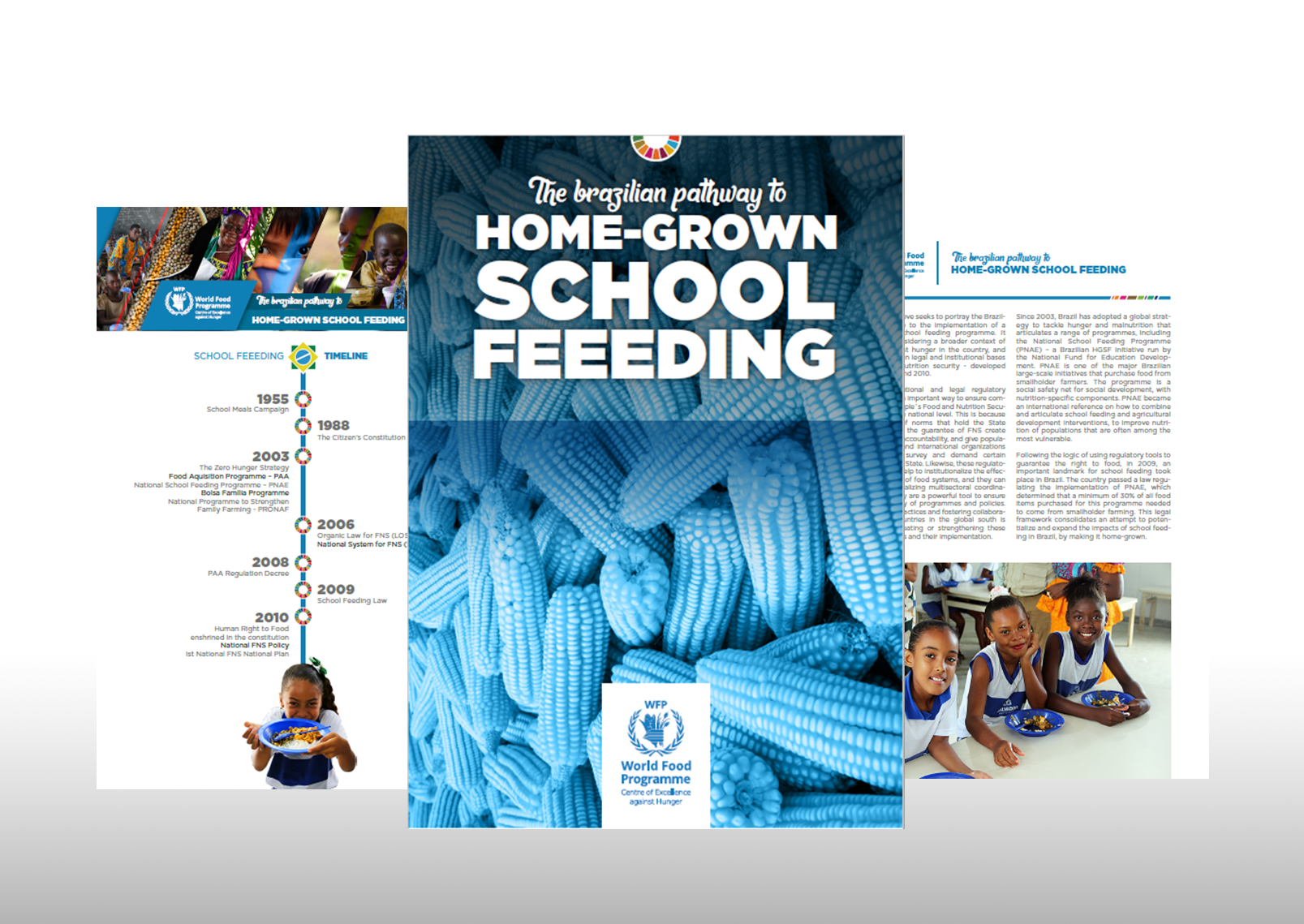 Click here to download (in English).