Overview of Food Security and Nutrition 2022
Panorama 2022 analyzes the cost of healthy diets and warns that Latin America and the Caribbean currently has the highest cost of a healthy diet compared to the rest of the world. In addition, the publication highlights the challenges to improving its affordability, as well as the relevance of addressing the high cost of this type of diet in the region and countries to address the rising numbers of hunger, food insecurity, and malnutrition in all its forms.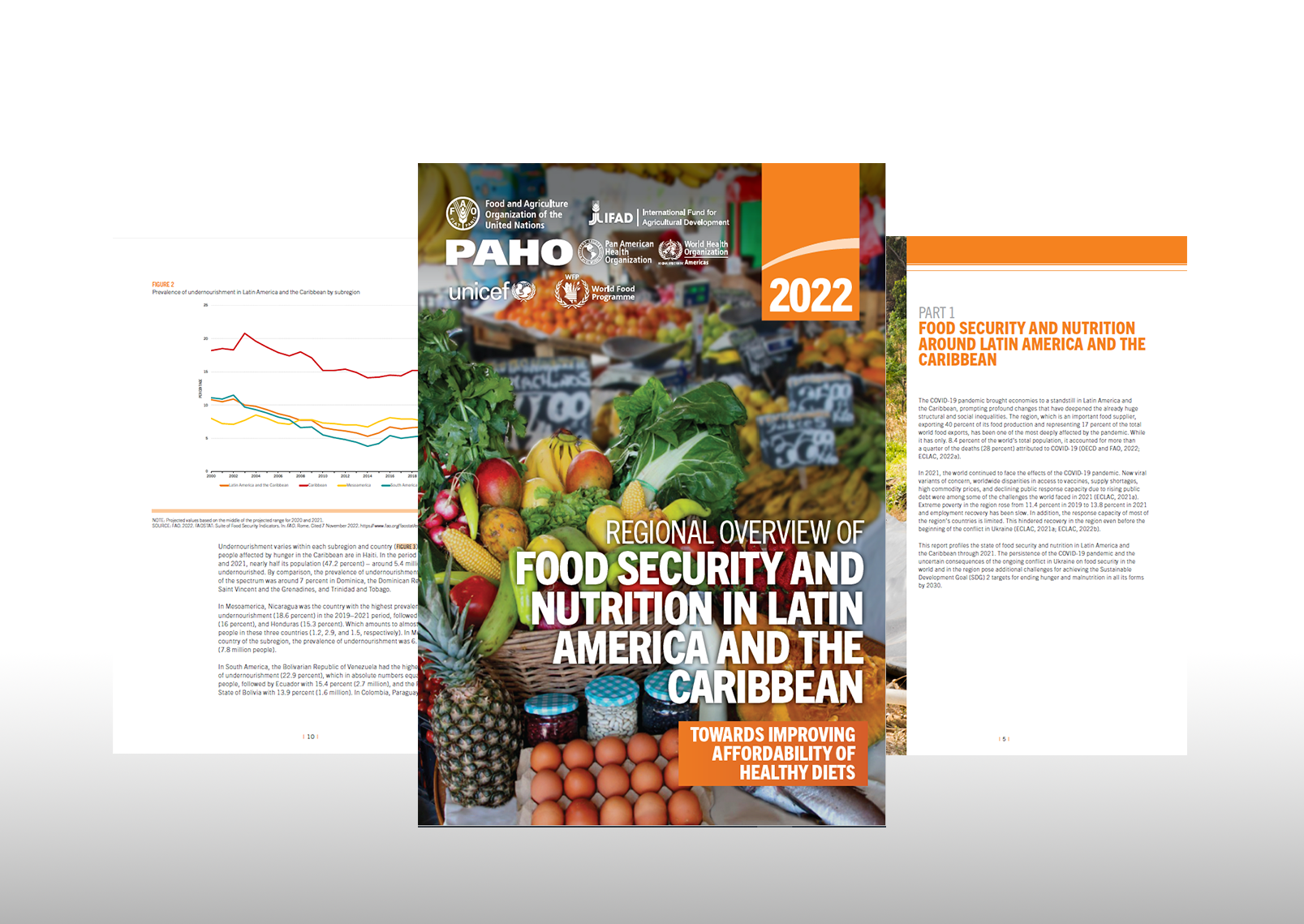 Click here to download (in Spanish).
Click here to download (in English).