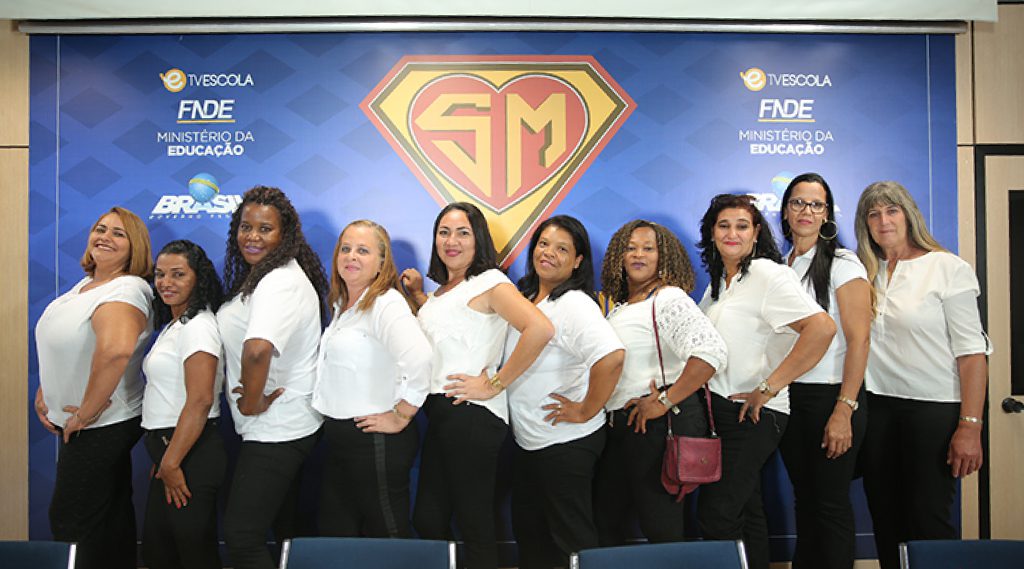 The ten school cooks classified first and second at the Best School Feeding Recipes Contest, promoted by the National Fund for the Development of Education (FNDE) in partnership with the WFP Centre of Excellence against Hunger, now have their own television show. With a reality show style and debuting on September 28, the series features 13 episodes with skills tests to find the best Brazilian school feeding recipe.
The show called Super School Cooks is aimed at students, teachers, managers, parents, nutrition professionals and opinion formers. It is an initiative of TV Escola, a public TV channel, in partnership with FNDE and the Ministry of Education. In addition to giving visibility to the actions of the National School Feeding Program (PNAE), the goal is to train school cooks, implement the activities of the National Food and Nutrition Security Plan, encourage strategic actions to address diseases, prevention and control of obesity and, above all, to emphasize the importance of a healthy and accessible diet.
About the Best School Feeding Recipes Contest
Held with the support of the WFP Centre of Excellence against Hunger, the Best Recipes Contest had two editions. Each year the contest selected the 15 best recipes served in public schools across the country – three for each region – with the goal of enhancing the role of school cooks in promoting healthy and adequate nutrition in the school environment. Altogether the two editions of the contest totalled more than 5,000 participants and resulted in two publications with the best recipes of food served in Brazilian schools.