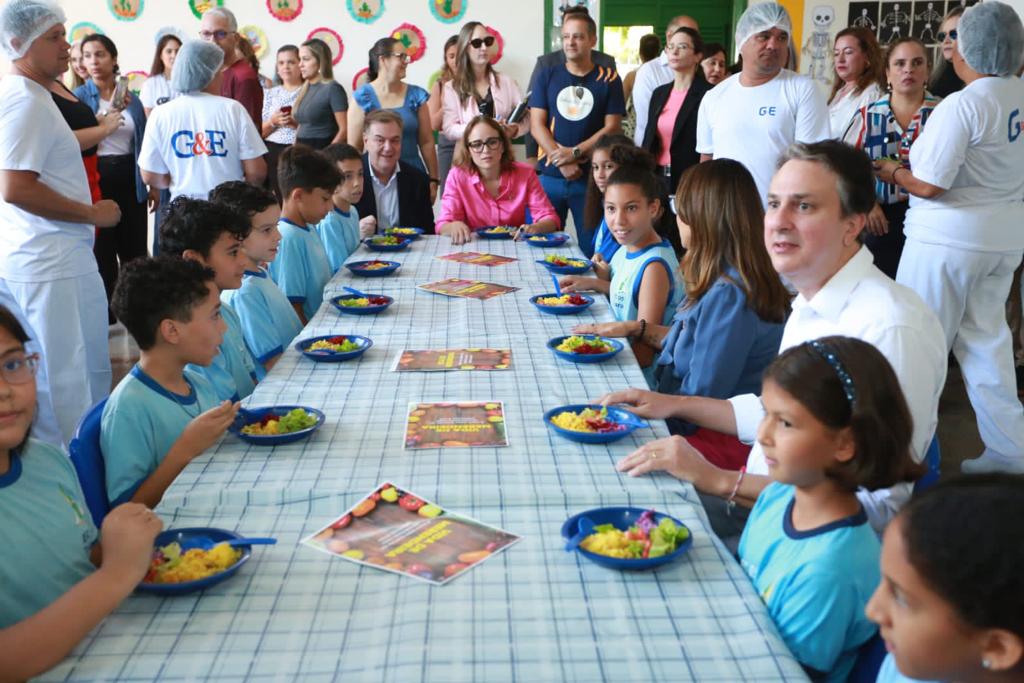 The World Food Programme (WFP) Centre of Excellence Against Hunger in Brazil will support the Brazilian government in yet another initiative to take the national experience in school feeding to other countries: the TV show "Vida de Merendeira" (The life of School Cooks). The programme is an initiative of the National Fund for Education Development (FNDE) and will follow a reality show format to publicize and reward recipes created by school cooks in the country and will be broadcast on a TV channel.
The WFP Centre of Excellence, through a partnership with the Brazilian Cooperation Agency (ABC), will provide technical support in the execution of the programme and in sharing this experience with other countries. "The reality show will be a powerful tool to praise a successful public policy that is already recognized in various parts of the world. In addition, the show is launched at a key moment for Brazil, which has just assumed the co-presidency of the Global School Meals Coalition, an important global forum for exchanging experiences on the fight against hunger and malnutrition through school feeding," said Daniel Balaban, WFP Representative in Brazil and Director of the Centre of Excellence Against Hunger.
The initiative aims to highlight the cultural and culinary characteristics used by the participants, privileging the appreciation of fresh food, family farming, the fight against hunger and malnutrition, in addition to the importance of healthy eating at school and menu planning, with attention to care in the preparation, handling and storage of ingredients and the dissemination of pedagogical tools.
In this new edition of the reality show, professionals who work in indigenous, traditional or quilombola schools will also be able to reinforce all the cultural and regional diversity of the country reflected in the cuisine served to students from such locations. The contest will be divided into knockout stages that will include cooks from all regions of the country.
The announcement of the new programme took place this Wednesday, November 1, at the Class 5 School, in Guará, Administrative Region of the Federal District, and was attended by the first lady Rosângela da Silva, Janja, the Minister of Education, Camilo Santana, and the president of the FNDE, Fernanda Pacobahyba. Also present were the Secretary of Education of the Federal District, Hélvia Miridan, the representative of the WFP in Brazil, Daniel Balaban, the general coordinator of PNAE, Solange Castro, and technicians and representatives of education and school feeding.