Donations can be made free of charge through the Ribon app, a Brazilian social impact start-up.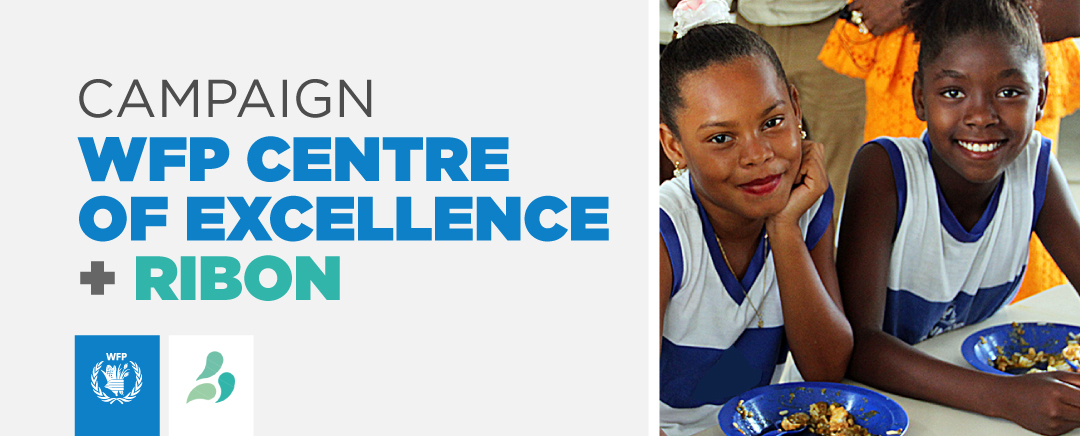 The WFP Centre of Excellence against Hunger Brazil has partnered with the social impact start-up Ribon to raise funds to provide cleaning and protection items to public schools. In Brazil, public school have suspended classes as part of measures to combat the Covid-19 pandemic. This means that more than 40 million children covered by the National School Feeding Programme are no longer receiving school meals every day.
A new law, however, allows city and state governments to distribute the food that would be used to prepare school meals to the families of these students for as long as schools remain closed. But many of these schools need hygiene and protection kits (gloves, detergent, sponge) to deliver food items safely, without exposing families and school employees.
After the donation period, these items will be purchased via public tender and then distributed to schools. The cities which will receive those kits will be chosen from the group of those cities with less than 25 thousand students, and which have already started distributing food since the beginning of the pandemic. The criteria, however, will be constantly reassessed throughout the campaign.
How it works – In order donate, download the Ribon app here. When accessing the app, users can make free donations using their ribons, which are virtual currencies accumulated daily in the app. To get more ribons, users can read social impact stories that interest them or make a cash donation. With 100 ribons it is possible to provide the equivalent of 1 school meal without risk of contamination.
To learn more about the campaign and download the app, visit rib.app.link/wfpbrasil
About Ribon – The social impact tech company founded in Brasília by the then student of Production Engineering at UnB (University of Brasília), Rafael Rodeiro, in 2016. Three years later, Ribon went through an acceleration period at Cotidiano, an investment by Redpoint, and currently participates in the Itaú's CUBO program.
About the WFP Centre of Excellence – The WFP Centre of Excellence against Hunger Brazil is a global hub for South-South public policy dialogue, learning, capacity building and technical assistance to promote action against hunger. It is part of the Programme and Policy Development Department of the WFP (World Food Programme), the world's largest humanitarian agency, which provides food aid to more than 86 million people globally.
The WFP Centre of Excellence is the result of a partnership that has existed since 2011 between WFP and the Brazilian government. The office supports governments in Africa, Asia and Latin America in developing sustainable solutions to achieve zero hunger, programmes and public policies that are managed by national governments. The WFP Centre of Excellence's main objective is to bring together countries that face similar challenges in the areas of food and nutrition security, with a special focus on local purchases for school feeding programmes linked to family farming and nutrition.