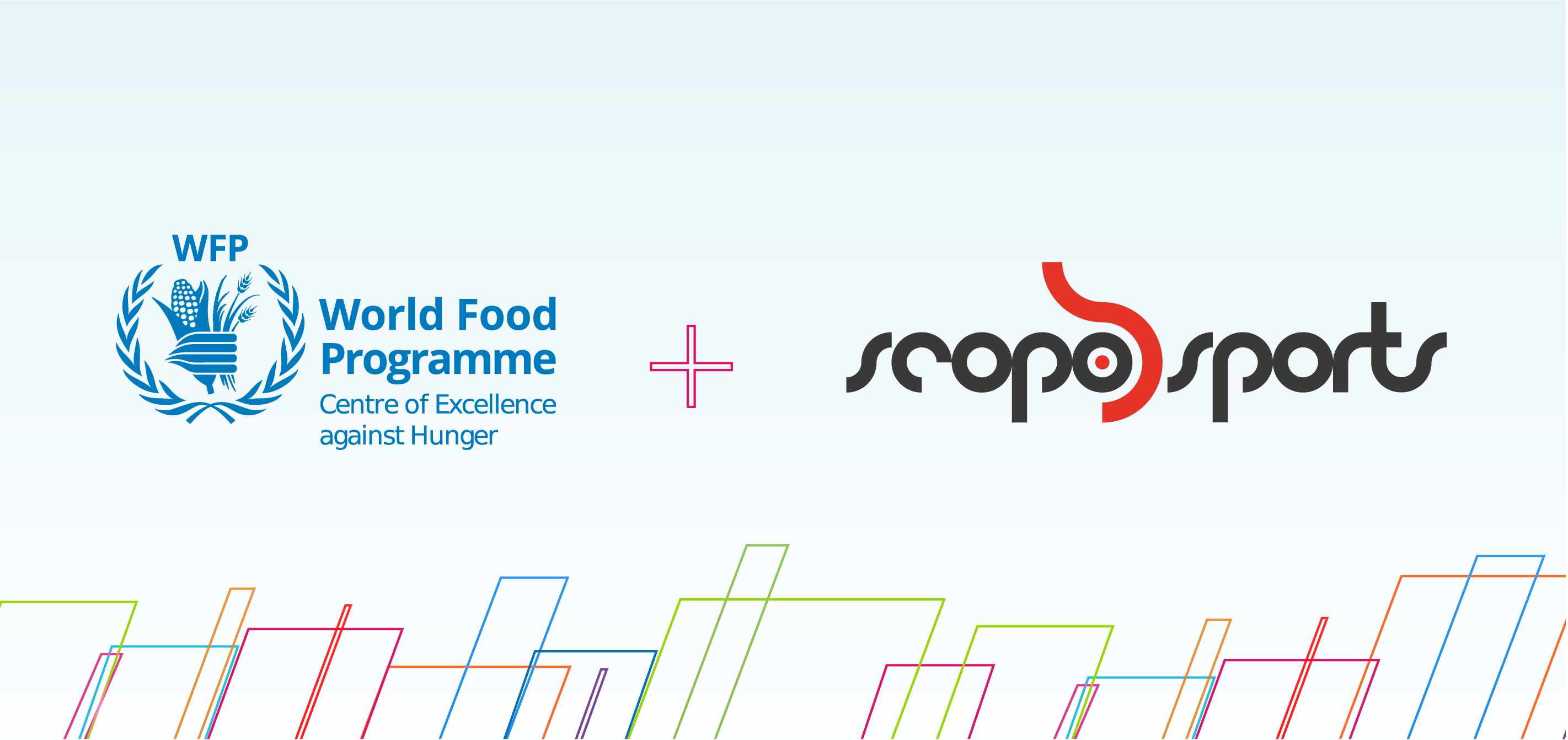 The WFP Centre of Excellence against Hunger Brazil has renewed its cooperation agreement with Scopo Sports, a technical and legal advice company in the sports sector, based in Curitiba (Paraná). The agreement was extended until 2023 and reaffirms the interest of both institutions in continuing joint actions in the global fight against hunger (Sustainable Development Goal 2). The agreement includes campaigns and promotional events to raise awareness and to mobilize actors in the legal and sports fields.
Within its mandate, Scopo Sports will support WFP in the work to raise awareness among athletes, clubs, federations, confederations, and members of the Judiciary to help raise awareness about the importance of fighting hunger and malnutrition in the world. Daniel Balaban, Representative of the WFP in Brazil and Director of the Centre of Excellence Against Hunger, celebrated the agreement renewal: "The fight against hunger requires joint efforts, and the sports medium is a great channel to amplify the most urgent messages about fighting hunger and promoting nutritious diets. Nutrition and sports are complementary, so it is natural to unite these forces to reach even more significant results", he states.
Itamar Cortês, Scopo Sports associate, also highlighted the importance of renewing the agreement: "It is very important to engage the sports and the legal communities to reduce hunger in Brazil and in partner countries and minimize people's suffering, especially in this difficult pandemic moment in which hardships are even greater". Cortês emphasized WFP's role: "WFP is extremely important in fighting hunger worldwide, so much that it is the current Nobel Peace Prize laureate for the excellence of its humanitarian work."
About the WFP
The World Food Programme (WFP), 2020 Nobel Peace Prize laureate, is the United Nations agency that leads the global fight against hunger. Its main mandate is to provide emergency assistance and to develop sustainable solutions to fight hunger and poverty in countries with the highest rates of poverty and food insecurity in the world. Its presence in Brazil takes place through the Centre of Excellence against Hunger, which is the result of a partnership signed between the WFP and the Brazilian government in 2011. The Centre of Excellence's mission is to support developing countries in the creation and implementation of sustainable solutions to fight hunger, also acting as a global forum for political dialogue and learning about school feeding, nutrition and activities related to food security.
About Scopo Sports
Scopo Sports was created in 2007 with the goal to contribute to improving sports in Brazil. Its professionals work through specialized technical consultancy and legal representation for professional athletes, clubs, federations, and confederations. Scopo Sports acts under national Disciplinary Commissions and Sports Justice Tribunals, as well as under international entities such as the International Federation of Association Football (FIFA), and the International Cycling Union (UCI).