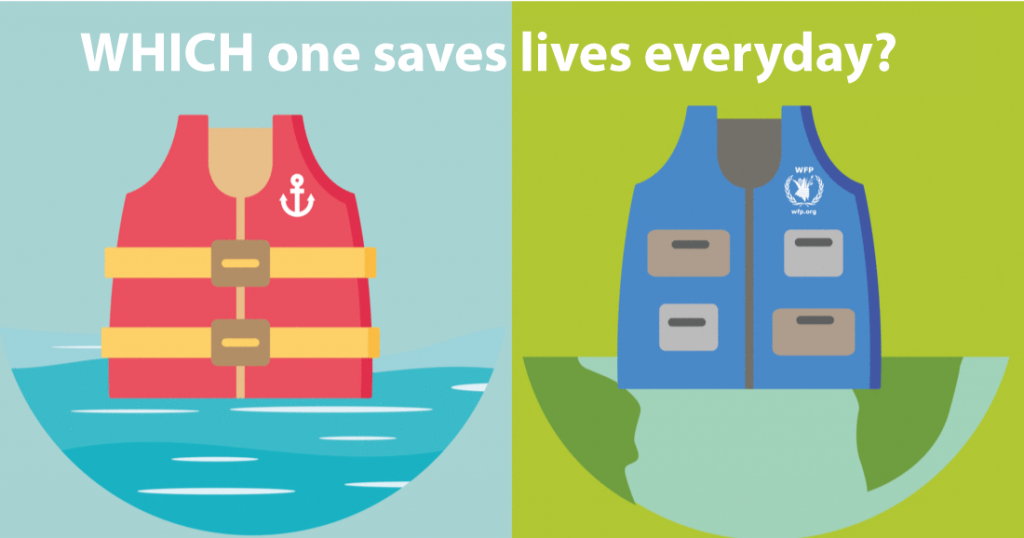 The Transat Jacques Vabre is an international boat race that departs from France and follows coffee routes. In the 2017 edition, the sailors leave on November 5 in Le Havre and arrive in Salvador, Bahia, by the end of the month. To draw the attention of the sailors and fans of the sport to the issue of hunger in the world, the World Food Programme has partnered with the regatta to publicize the ShareTheMeal application with the "WFP is setting sail against hunger" campaign.
ShareTheMeal is a phone app that facilitates the donation of individuals to food and nutrition security initiatives of the World Food Programme. Created in 2015, the application was born from the realization that feeding a child does not cost more than $ 0.50 a day. With some 850,000 users, ShareTheMeal already made it possible to feed 16 million children.
The WFP initiative with the race created within the application the Transat Jacques Vabre Team, with the challenge for the fans of the sport to share a meal for each nautical mile covered by sailors. The initiative is being supported by the WFP Centre of Excellence against Hunger, taking advantage that the arrival of the race will be in Brazil. WFP expects to increase the number of ShareTheMeal users in both France and Brazil.
Solidarity
For Gildas Gautier, organizer of the race, solidarity is an essential part of the event. "The Transat Jacques Vabre race has always been engaged in environmental, social or humanitarian causes, so it was simply natural for us to support the WFP. Sailing is a magnificent form of solidarity and we are honored by this partnership."
Geneviève Wills, WFP representative in France and a former sailor, could not be happier. "Sailors and humanitarian workers share the same values of solidarity and team spirit. We are excited to be a part of this adventure and we are counting on this event to raise awareness of our mission around the world."
The latest UN report on food and nutrition security in the world has shown the worsening of hunger, with 815 million people facing chronic hunger.