The Beyond Cotton project team and local partners in Mozambique have already started their field work in the country with a series of visits to the Manica and Tete provinces. The local project coordinator, Marisete Araújo, led the visits and was joined by representatives from the Mozambique Cotton and Oilseeds Institute (IAOM) and from the WFP country offices. The goal was to start the project's proposed activities by planning and mapping tasks. The team visited the districts of Magoe, Cahora Bassa and Moatize (Tete province), and Guro and Barue (Manica province).
Initially, five farms were identified, which may become Result Demonstration Fields (CDR) or locations where the project will be executed. During the visit, the team talked to farmers who expressed interest in using part of their land for Beyond Cotton activities. "We had a meeting with a group of producers and their families of up to 25 people, including local leaders, to define which foods may be intercropped with cotton", Marisete Araújo explained.
The visits took place between November 30th and December 6th, 2020, and were the first field activities carried out since the country-project was signed in November 2020. During this period, the project team also organized meetings with Economic Activity District Services (SDAE) to define focal points to monitor and support participant farmers.
The first field visit yielded results such as joint discussions on which crops could be intercropped with cotton; meetings with local authorities and leaders to inform on the project's status and clarify information; identification of producer associations and groups to create cooperatives; and identification of focal points on Economic Activity District Services to act on the project.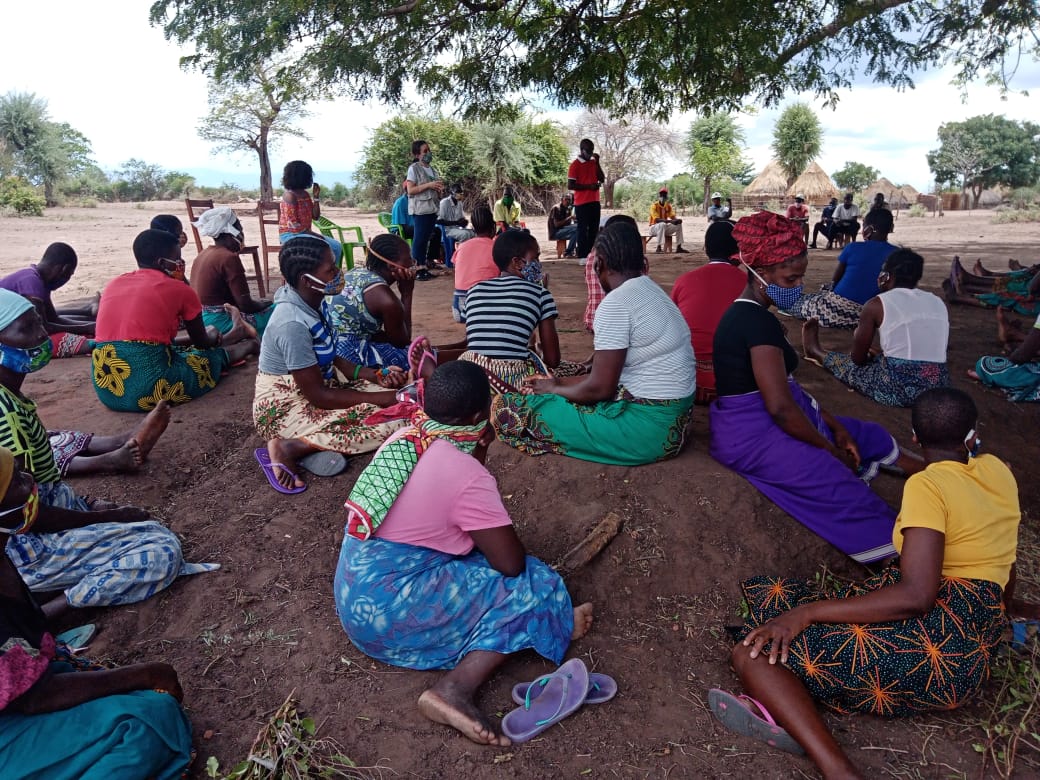 The Beyond Cotton Project in Mozambique
The project's goal is to support small cotton producers and public institutions to link cotton by-products (seed oil,  cottonseed meal, etc.) and intercropped crops (corn, sorghum, beans etc.) to safe markets, including local school feeding programs. It aims to improve production, local income and food and nutrition security for smallholder farmers.
In Mozambique, around 1,500 farmer families and 31,000 students covered by the Mozambique National School Feeding Program (PRONAE) are set to be benefitted. In the country, the project is run by the WFP Centre of Excellence Against Hunger and the WFP Country Office in partnership with the Brazilian Cooperation Agency (ABC), the Government of Mozambique (through the Cotton and Oilseeds Institute) and the Federal University of Lavras (UFLA). Learn more >>>