Training Food Handlers Working in School Feeding
This publication is a support material, with the objective of providing theoretical and scientific support to professionals working at National School Feeding Programme (PNAE), for the training of food handlers who work in the Programme. This document is intended for those responsible for training school feeding handlers, including managers, the educational and school feeding sectors, nutritionists, among others.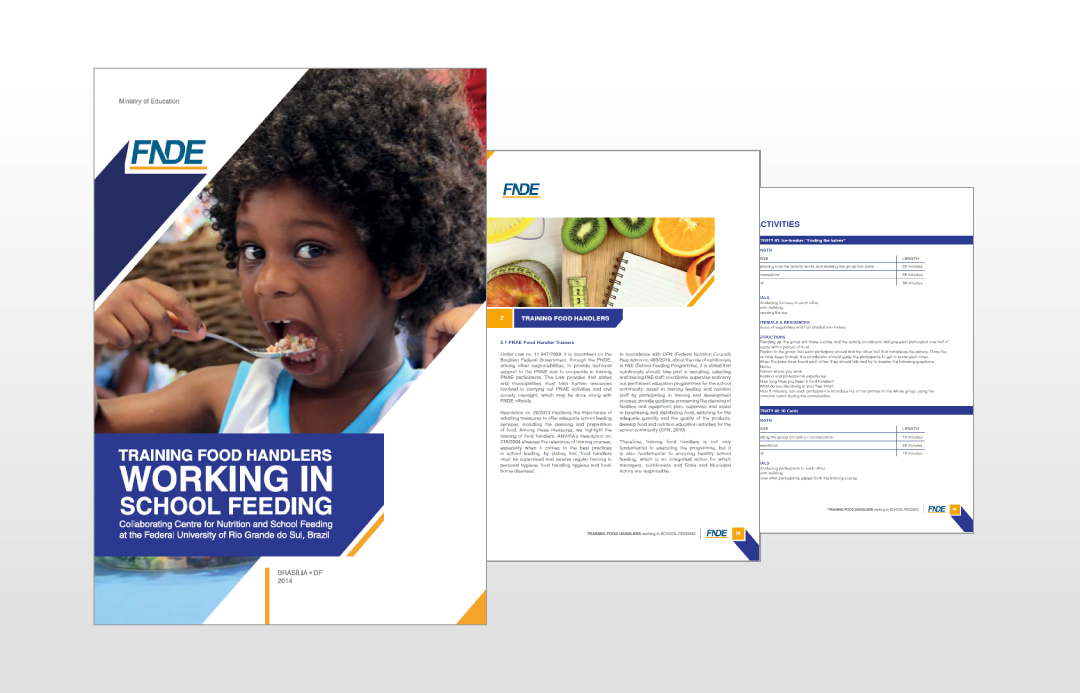 For this purpose, a team of professionals in the area of nutrition and education was brought together to prepare this Guiding Material, whose main objective is to provide theoretical and scientific support for planning and conducting the training of PNAE food handlers. In addition, important topics are proposed to be worked on and practical activities are recommended for some of the suggested subjects. In order to make better use of this material, it is advised to first carry out a reflective reading of the entire content.
Click here to download the publication