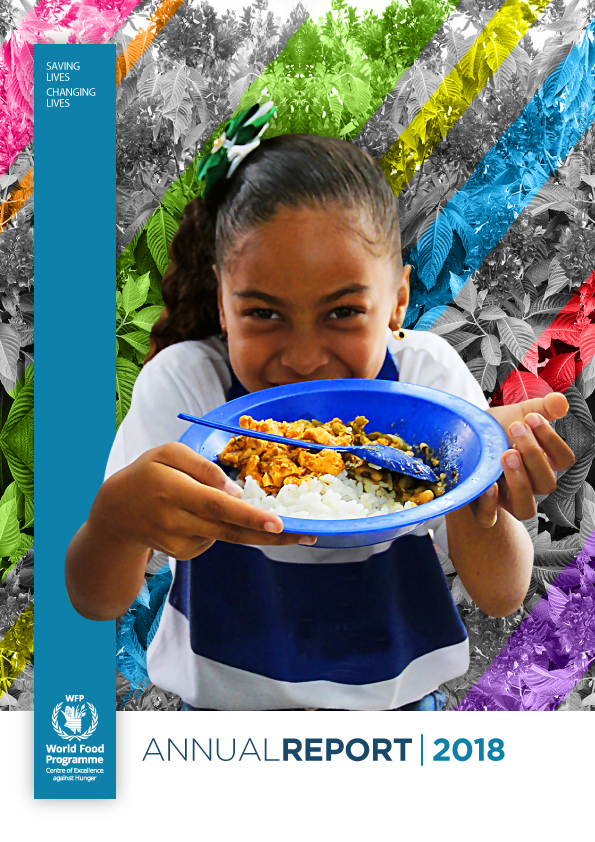 Annual Report
WFP Centre of Excellence against Hunger in Brazil
The WFP Centre of Excellence against Hunger launched its 2018 annual report. The document highlights the impacts of the activities in partner countries. Throughout the year, the WFP Centre of Excellence against Hunger has made concrete contributions to strengthening school feeding programmes in 17 countries, benefiting around 4 million children and thousands of smallholder farmers.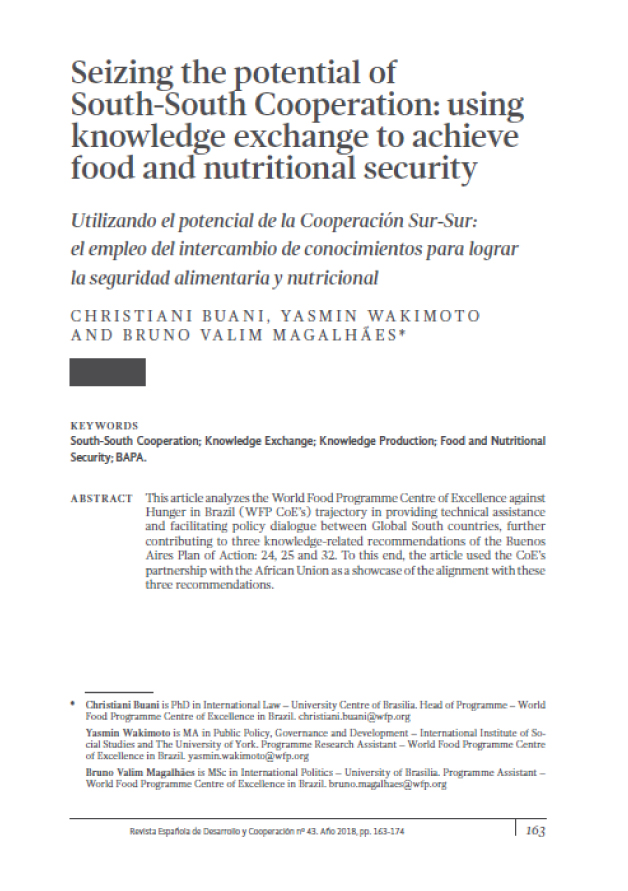 Article
Seizing the potential of South-South Cooperation: using knowledge exchange to achieve food and nutritional security
This article analyzes the World Food Programme Centre of Excellence against Hunger Brazil (WFP CoE's) trajectory in providing technical assistance and facilitating policy dialogue between Global South countries, further contributing to three knowledge-related recommendations of the Buenos Aires Plan of Action: 24, 25 and 32. To this end, the article used the CoE's partnership with the African Union as a showcase of the alignment with these three recommendations.