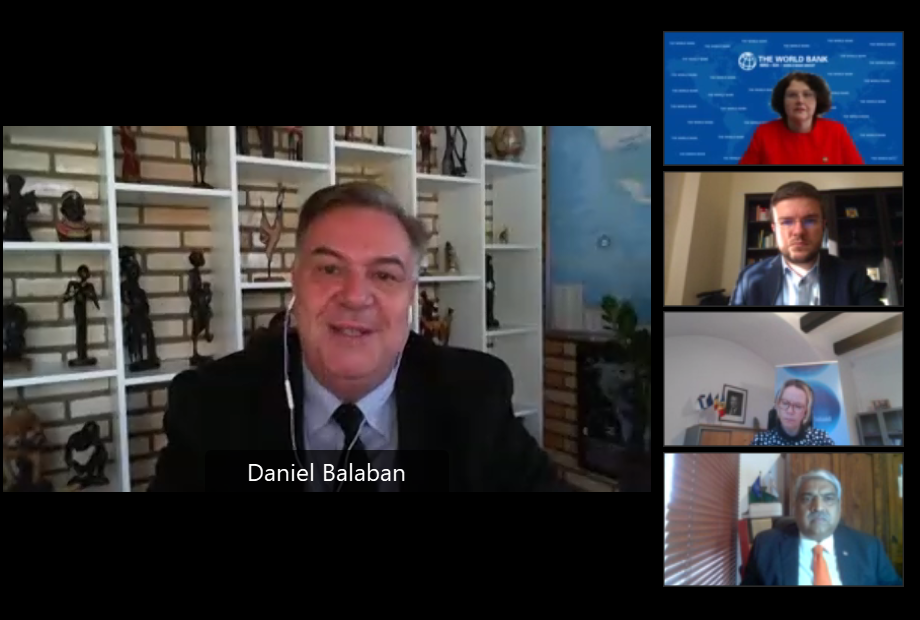 Daniel Balaban, Director of the WFP Centre of Excellence against Hunger Brazil, was one of the speakers at a school feeding conference organized by the Romanian parliament, which is discussing a new law that seeks to expand the country's national school feeding programme to reach 70% of schools by 2024. The Centre of Excellence was invited to share its 10-year experience in assisting countries across the globe in creating and strengthening school feeding programmes through South-South Cooperation in partnership with the Brazilian government. The event, held on Thursday 11 November, brought together WFP specialists, ambassadors from Finland and India, in addition to representatives from the World Bank.
In his presentation, Daniel Balaban remembered when he was president of the National Fund for Education Development and shared some details about the Brazilian School Feeding Programme and how it offers free meals to over 40 million students every day, while also covering remote areas of the country, including indigenous and quilombola communities. He also detailed how the programme is funded and run. "Despite the cost of nearly USD 1 billion needed to run the programme, this represents less than 0.5% of Brazil's tax collection. There are a number of studies around the world that show that the return for investing in school meals may reach nine times its investment, with an average of 5.5 return for each dollar invested in the programme", he said. 
He also explained more about the work carried out by the Centre of Excellence in assisting countries in evaluation and policy design work, in addition to study visits, in which countries can now take part virtually. He also highlighted the importance of the role of the community and civil society in monitoring the programme. 
Peter Rodrigues, Senior Partnerships Officer at WFP, highlighted the importance of school meals programmes as safety net that protects children and families. He also reminded the audience that the theme was discussed during the United Nations Food Systems Summit, which announced the Global School Meals Coalition, officially launched in a global online event this week. He also said that school meals are also an important tool during a time of crisis, such as the one brought about by the Covid-19 pandemic. 
The event also had speeches about school feeding programmes in India and Finland, in addition to a presentation from the World Bank. A recording of the event is available here. To learn more about the "Virtual Study Visit: Brazil" and request a virtual visit, please click here.