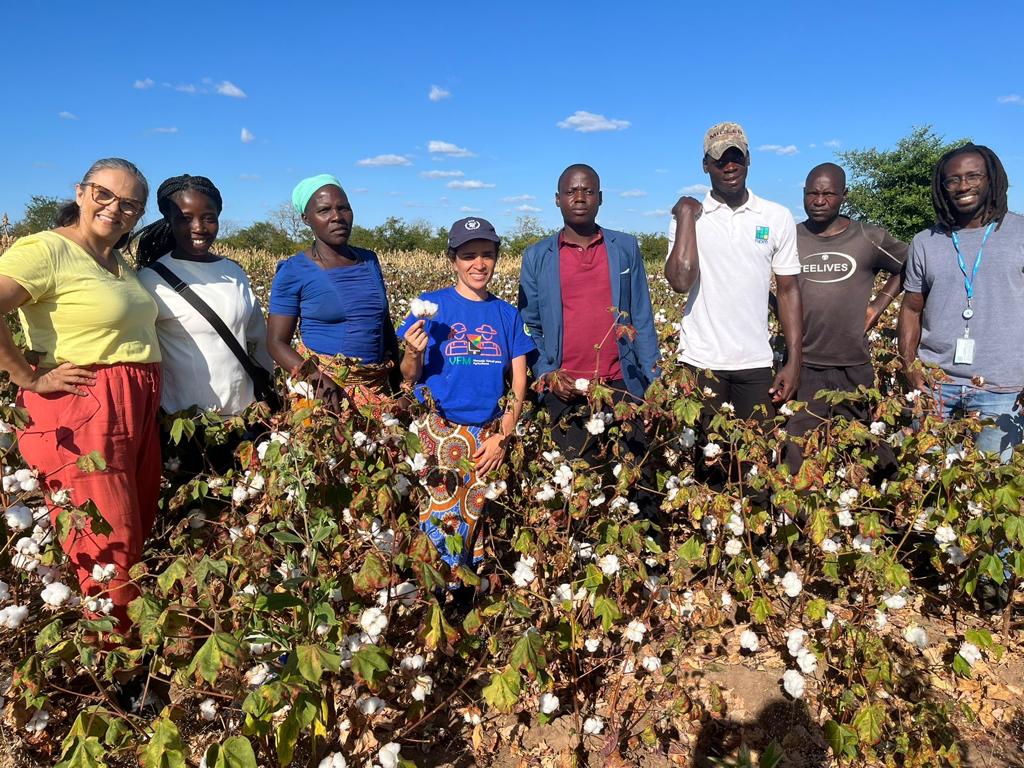 On Friday 19 May, the World Food Programme (WFP) Centre of Excellence against Hunger in Brazil team, together with the Brazilian and the Mozambican governments, concluded a field mission in Mozambique, as part of the Beyond Cotton project. The agenda included technical and coordination meetings, as well as trainings with the project's farmers.
Between May 16 and 19, the team participated in the Project's Monitoring Committee, together with WFP Mozambique and representatives of the Mozambican government, the Institute of Cotton and Oilseeds of Mozambique, the Brazilian Cooperation Agency (ABC, in Portuguese) and the Federal University of Lavras.
The purpose of the meeting, which took place in Maputo, was to plan the project's next activities in the country. The activities are set out in the project document and include the upcoming missions, resource allocation and specific activities to be carried out. The Brazilian team also participated in the Brazil-Mozambique Technical Cooperation in Cotton Seminar and presented important results of the Beyond Cotton Project, in the demonstration fields in the provinces of Tete and Manica.
"It was very moving to see a farmer exchange seven carts of corn, produced as part of the Project, for three heads of cattle. This represents a sustainable food system", said Marisete Soares, Project Coordinator in Mozambique. The exchange is an example of how the project can help in the diversification of the diets of farmers who, in this case, were able to exchange corn for an animal that can provide milk and protein for consumption. In the region, access to beef is restricted to those with higher income, so this is considered an important result in the diversification of diets.
During the week of meetings, the Minister Counsellor of the Brazilian Embassy, representatives of the Cotton and Oilseed Institute of Mozambique, representatives of the Brazilian and Mozambican governments, as well as representatives of other projects linked to cotton production and sales in the country were present. The meeting aimed to identify potential synergies useful in the stages of cotton production and use, as well as improving the income and living conditions of producers. Learn more about the project here.