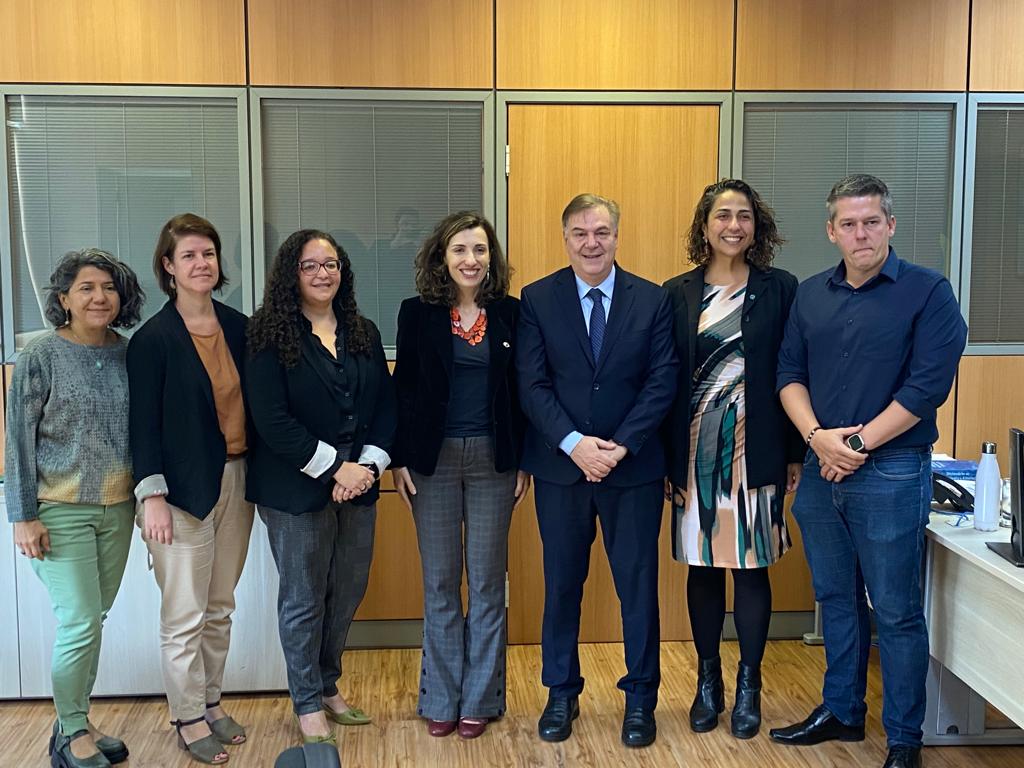 On Tuesday, May 23, Daniel Balaban, Director of the WFP Centre of Excellence against Hunger in Brazil, accompanied by the technical project team, met with Fernanda Machiaveli, Executive  Secretary of the Ministry of Agrarian Development and Family Agriculture. During the meeting, the Director detailed WFP's work in the world, especially in the area of food logistics, and presented the activities of the Centre of Excellence against Hunger, which has among its aims the strengthening of family farming.
"It was an excellent opportunity to identify the common goals and concrete opportunities for cooperation, especially in the modernization and support of family farming in the world, inspired by the Brazilian experience," said Daniel Balaban. Among the projects presented is the Beyond Cotton project, which aims to support small cotton farmers in the production of intercropped food.
During the meeting, the technical team of the Centre of Excellence also presented details about the mechanisms used by WFP to purchase food for distribution in emergency operations and in school feeding programmes it operates in countries in Africa, Asia and Latin America. This is a topic that is also being discussed with the Brazilian National Supply Company (CONAB, in Portuguese), which plans to support Brazilian family farmers  – through training and other actions – so that they can participate in global competitive procurement processes launched by WFP.
In addition, the teams from the Centre of Excellence and the Ministry also discussed strategies for tracing the origin of food purchased from family farming and the development of simple  technologies to improve farmers' lives. Among the examples are solutions for planting, preparing the soil and store water (cisterns), solutions that are being presented by the Centre of Excellence and its partners to the countries participating in the Beyond Cotton project in Africa. The project is a joint initiative of the WFP Centre of Excellence, the Brazilian Cooperation Agency and the Brazilian Cotton Institute. Learn more about the Beyond Cotton project here.