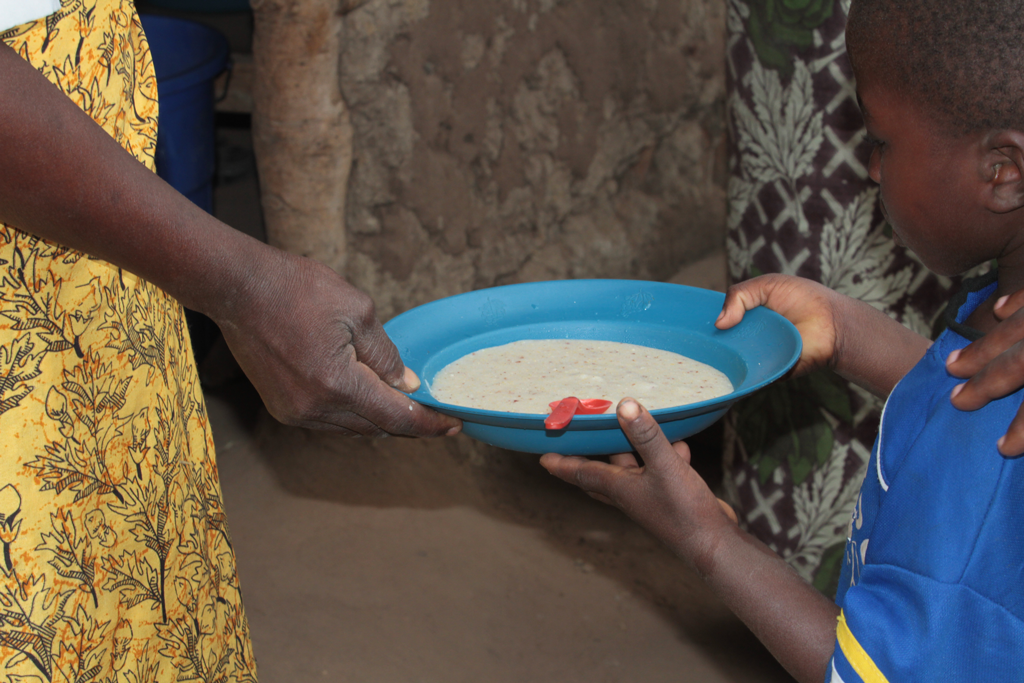 Gathered in Rome for the 44th plenary session of the Committee on World Food Security (CFS), the three Rome-based UN agencies urged governments, international bodies, private companies and other stakeholders to work together to improve the world's food system. The Food and Agriculture Organization (FAO), the World Food Programme (WFP), and the International Fund for Agricultural Development (IFAD) highlighted that both hunger and obesity are on the rise. Some 815 million people suffered from hunger in 2016, and obesity rates are increasing in developed and developing countries.
The 44th plenary session of the CFS happened from 9 to 13 October. The body offers an inclusive platform for all stakeholders, including governments, civil society and the private sector, to work together and develop policy recommendations and guidance on topics affecting food security and nutrition. It has promulgated landmark guidelines on land tenure, responsible investments in agriculture and guidelines for food security and nutrition in protracted crises. This year's policy focus is on sustainable forestry and urbanization. The High-Level Panel of Experts released a new report on Nutrition and Food Systems.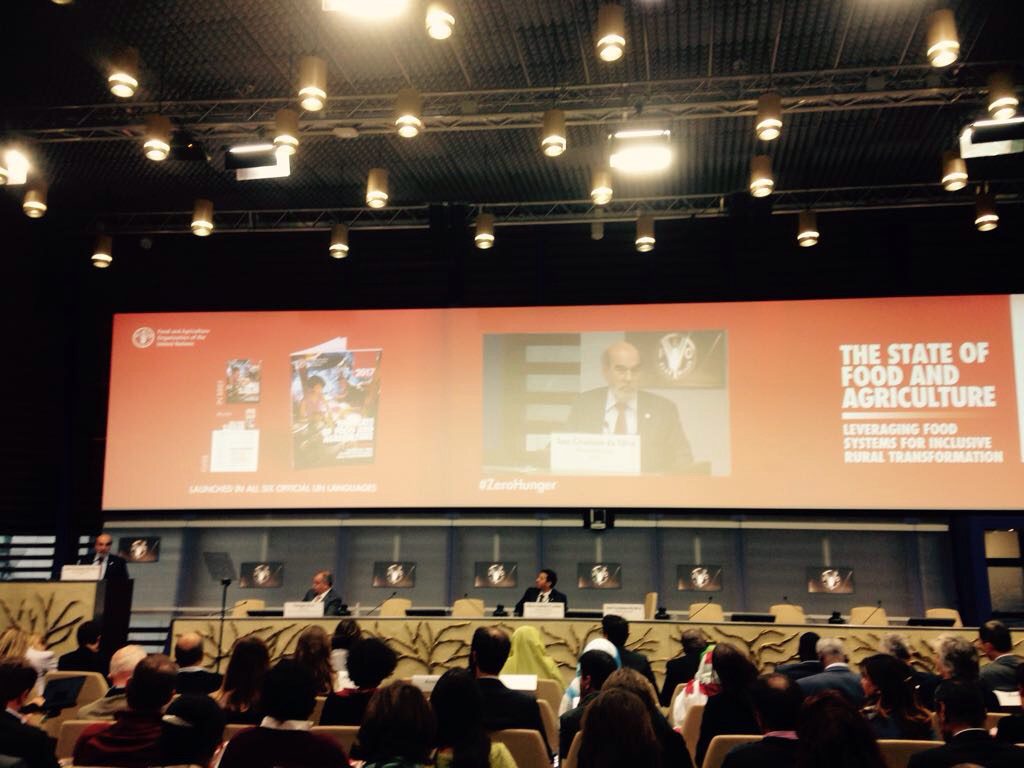 Highlights
In a video message, the UN Secretary General, António Guterres, highlighted the fact that the CFS plays a key role in achieving Agenda 2030. He stated that climate change and extreme weather events are taking the toll on the poorest and that migration has a direct link to food insecurity. "We have the tools and the commitment to end hunger".
FAO director-general, José Graziano da Silva, mentioned that hunger is on the rise. "This can compromise future human generations," he said, calling for the creation of sustainable food systems. "This is a huge task that governments alone will not be able to fulfill."
"To end hunger, achieve food security and improve nutrition requires policy coherence and coordination among different actors and sectors – what we do here at CFS," said CFS Chair Amira Gornass of Sudan.
The WFP Executive Director, David Beasley, stated that, in order to achieve SDG2, we cannot continue with "business as usual." We need to be smarter and the Rome-based agencies need to further enhance their cooperation. He said that focus must be placed on long term assistance such as building infrastructure for areas to become resilient. "Humanitarian and development aid is the first line of defense against terrorism. Food should be a weapon of peace, not war."
John Agyekum Kufuor, who was President of Ghana from 2001 to 2009, when hunger and poverty rates declined considerably in the country, gave a keynote address to the CFS plenary. He reminded the CFS that country leadership and global governance are both required to drive sustainable food systems and deliver on climate change pledges. "What affects one country in the world affects all other parts," he said.