Memorandum of Understanding was formalized during a webinar on food security in remote communities in the Amazon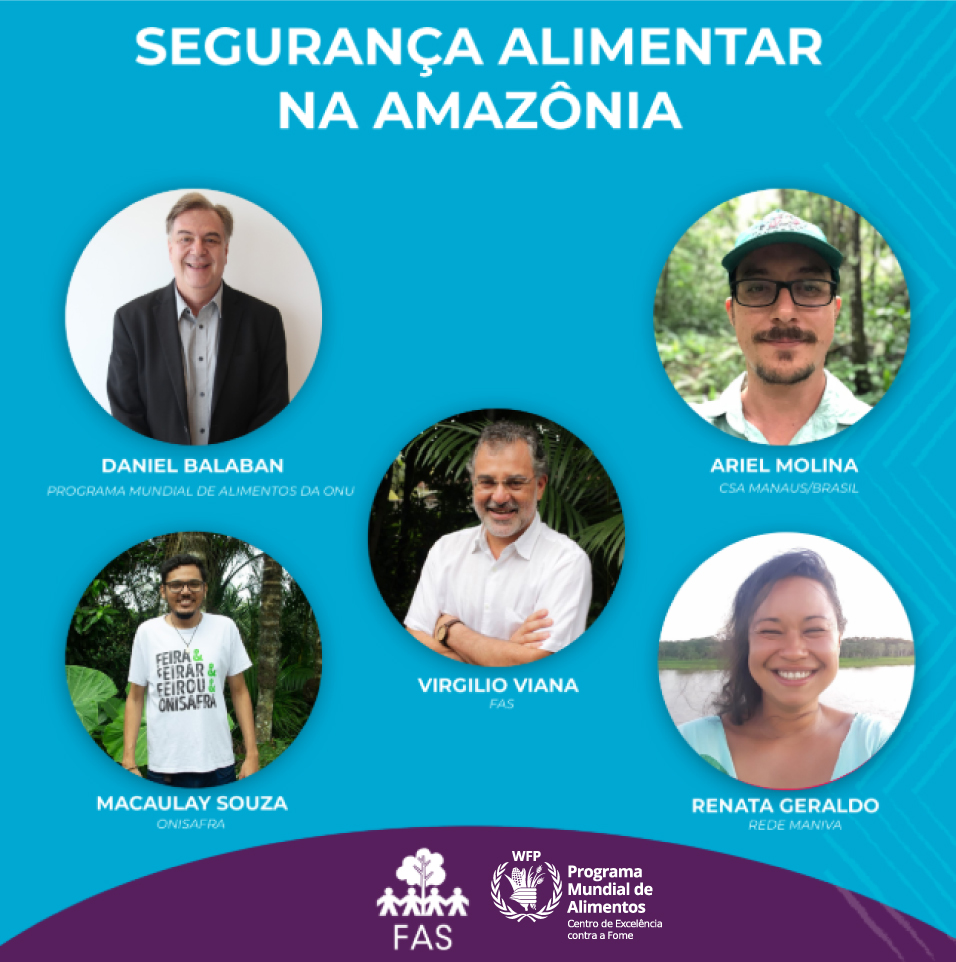 The WFP Centre of Excellence against Hunger signed a Memorandum of Understanding with the Fundação Amazonas Sustentável (FAS) foundation for the distribution of food to communities affected by the Covid-19 pandemic. The symbolic signature took place during the webinar on "Food security challenges in remote communities in the Amazon region", promoted by FAS on Wednesday, June 17. As the first action resulting from the partnership, FAS will distribute food vouchers and baskets in the city of Manaus (in the northern Brazilian state of Amazonas) and surrounding areas as part of the Compra Solidária fundraising campaign launched by Carrefour.
Other actions that are part of the partnership are the launch of awareness and mobilization campaigns on sustainable production, food sovereignty and promotion of food and nutritional security in the Amazon region, in addition to the organization of events and seminars. The main goal is to raise awareness of the population and policy makers about the challenges of food and nutritional security, focusing on the eradication of hunger and the promotion of the Sustainable Development Goal 2 (SDG 2).
The webinar was moderated by Virgilio Viana, General Superintendent of FAS, and attended by the Director of the WFP Centre of Excellence in Brazil, Daniel Balaban. In his presentation, Daniel Balaban spoke about the advance of poverty in the country, something that was enhanced by the pandemic. "Due to all the economic crises of the last few years, Brazil was already seeing the return of people to extreme poverty, increasing the number of people who need help. The pandemic accelerated a process that had already started", he said.
He warned, however, about the need to think about sustainable solutions for the post-pandemic period. "We cannot continue in this situation without discussing sustainable public policies, especially for the traditional peoples of the Amazon region. We must work so that this population does not depend on emergency actions only, but that they benefit from sustainable policies".
Also participating in the event were Ariel Molina, coordinator of the Community that Supports Agriculture (CSA); Macaulay Souza, Founder of Onisafra; and Renata Geraldo, from Rede Maniva. You can watch the full event here.